— USA & Canada
– Digipak-CD
– Transparent purple w/ black/red/blue smoke vinyl (limited to 700 copies)
– Transparent orange/red haze vinyl (limited to 300 copies)
* Exclusive bundles with shirts, plus digital options are also available!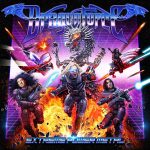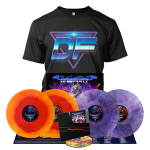 — Europe, Australia, New Zealand & Latin America
— Japan
Marc Hudson

– Lead and Backing Vocals

Sam Totman

– Guitars & Backing Vocals

Herman Li

– Guitars & Backing Vocals

Gee Anzalone

– Drums & Backing vocals

Frédéric Leclercq

– Bass & backing vocals
—
All keyboards, piano and orchestration performed and programmed by Coen Janssen
Additional Backing vocals: Emily Ovenden, Clive Nolan, Kalen Chase Musmecci
Produced, Engineered, Mixed and Mastered by Damien Rainaud at Mix Unlimited, Los Angeles, CA
On September 27th, DragonForce will unleash their 8th full-length, Extreme Power Metal,
worldwide. Produced in Los Angeles, California by Damien Rainaud at Mix Unlimited, Extreme Power Metal was also recorded, in part, on guitarist Herman Li's livestream channel on Twitch
(https://twitch.tv/hermanli) with participation from the fans.
Regarding Extreme Power Metal, Li says, "This album again combines the best of DragonForce in an even bigger, more epic way than we have ever done before. We are so excited for fans to hear it!"
Following the departure of Vadim Pruzhanov from the band last year, the keyboards of this new album was performed by Coen Janssen of symphonic metal titan Epica, bringing a new dimension into a DragonForce album. Sam Totman says, "We worked really closely with Coen on this new album. We are so happy with what he has brought into this new album. Every fan will be so happy to hear his majestic playing!"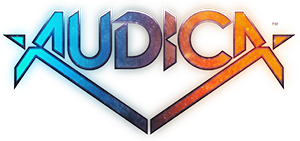 "Highway to Oblivion" is a playable level in AUDICA, a virtual reality "rhythm shooter" from Harmonix, the makers of Rock Band and Dance Central. Armed with a pair of rhythm blasters, players will be able to step into a cosmic arena and smash targets to the beat of the song. A standard edit of the song will be available as well as the intensely challenging full-length version. Clocking in at just under 7 minutes, the full-length version of "Highway to Oblivion" on Expert will be the most difficult song on the soundtrack to date. A flawless run with precise accuracy, timing, and form will earn players one of the coveted top spots on AUDICA's global leaderboards. For a preview of gameplay, follow Harmonix's Twitter and Facebook pages.